» Posted by Will Turner on Feb 5, 2012 in Blog, Featured | 0 comments
Under construction
Free E Book
Hi There,
New to RefuseOrdinary?
Sign up for our newsletter and receive our newest E-book:
Time Sucked!  How to rock your productivity AND get your life back.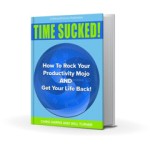 Subscribe to Newsletter via Email
Daily Inspiration
"Today you are you, that is truer than true. There is no one alive who is youer than you." - Dr. Seuss
Escape the treadmill of predictability.
Speak the truth, your truth, even if your voice shakes.
Pursue life with the INTENSITY that is you.
"If your dream doesn't scare you, it's not big enough."
To get out of the "Rat Race," you need to stop thinking like a rat.
Discipline weighs ounces. Regret weighs tons.
Life is short. Smile while you still have teeth.
The most common regret that those who were dying had...I wish I'd had the courage to live a life true to myself, not the life others expected of me.
Sweet - "You Can Do It!" Spicy - "Get Off Your Ass Now!"
What beautiful thing will you add to the world today?
"We rise by lifting others." - Robert Ingersoll
"Risk more than others think is safe. Care more than others think is wise. Dream more than others think is practical. Expect more than others think is possible."
"So many of our dreams at first seem impossible, then seem improbable, and then, when we summon the will, they soon seem inevitable." - Christopher Reeve
"We have only this moment, sparkling like a star in our hand, and melting like a snowflake." - Marie Beyon Ray